Core working group membership (This list is fluid and is not exhaustive)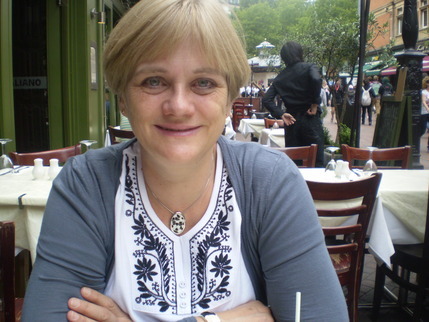 Penny Smith-Orr
I am an Anglican Christian,
The organisation I'm linked with St Marks Church South Norwood where I am the treasurer and a member of the PCC.
I am a member of the core working group because as well as being a, main stream, Christian representative I am also the Religious education officer for Croydon council. I work with the Croydon Standing Advisory Committee on Religious education (SACRE) and advise teachers on the Croydon Agreed syllabus for religious Education. I am also on the managing committee of Croydon Faith Education Resources, a library of resources for schools and faith organisations.
Many years ago I worked with the Bishop Of Croydon's office to produce a Faiths Together newsletter and in 2005 worked on a document called Faith in the Community which included mapping all the worshipping communities in the Borough of Croydon.
I had been on the steering committee of Faiths Together in Croydon since its inception and think it is very important to the well being of Croydon.
Ashtaq Arain
My faith: Islam (Muslim)
The organisation I'm linked with: Committee member for Muslim Association of Croydon
Website: http://www.muslimassociationcroydon.co.uk/
I am a member FTiC of the Core Working group because I believe that it is important for all local communities as well as faith communities regardless of sex, age gender to work together to provide a community which can co-exist and benefit from one another.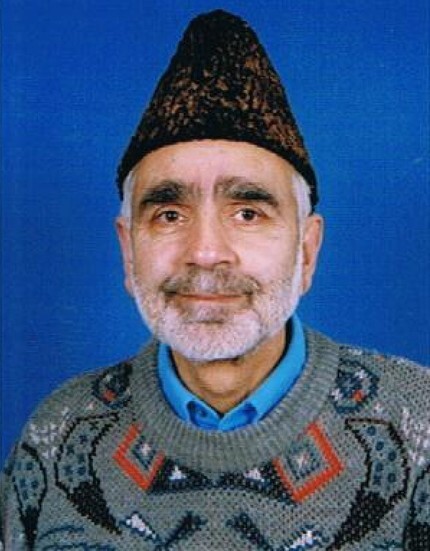 Mahbub Sadiq Bhatti
I was born in Pakistan . I was educated in Kenya and served different voluntary organisations in Kenya such as Kenya Red Cross, Child Welfare Society of Kenya, Family Planning of Kenya. In 1979 I led a delegation of three to Geneva to represent Kenya Red Cross Society. Also, I served as a National Vice-Chairman of Child Welfare Society of Kenya for two terms. I am the external affairs secretary for Ahmadiyya Muslim Association Croydon for last three years.

http://ahmadiyya.org.uk
I been a planning group member of the Old People's Network Croydon for last four years. For last ten years served on the Broad Green Residence Association as Vice-Chairman and I am the Neighbourhood watch co-ordinator for Broad Green. I am also a founder member of Black Minority Ethnic (BME) Croydon.
I serve on the Core Working Group because my motto is "Love For All Hatred For None" and I would like to practice that.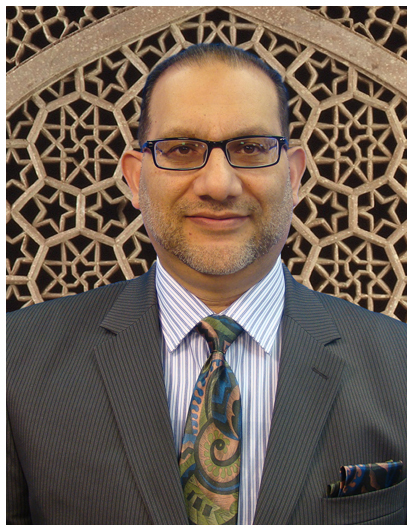 Tamkin Riaz
Tamkin Riaz a modern open minded Muslim that has worked in education since 1980. A community leader that brings twenty five years of experience to bear to all faith & charity groups. Since August 2005 has been predominant in the media, business start ups and the events scene with the aim of bringing greater understanding and to share the commonalities in all faiths that bring many people closer together.
Tamkin is involved with AlKhair foundation, Read Foundation & Muslim Association of Croydon and assisting many more local groups. He has also done extensive relief and educational work, marketing charitable projects and has been instrumental in delivering aid in Haiti, Pakistan, Japan, Malaysia and many more countries.
Tamkin brings much of his insights to the assistance of the local community and has an extensive network of contacts that he puts to use with the local community for business, charity & faith groups.
Al-Khair Foundation
109-119 Cherry Orchard Road, Croydon, CR0 6BE, United Kingdom
Registered Charity No. 1126808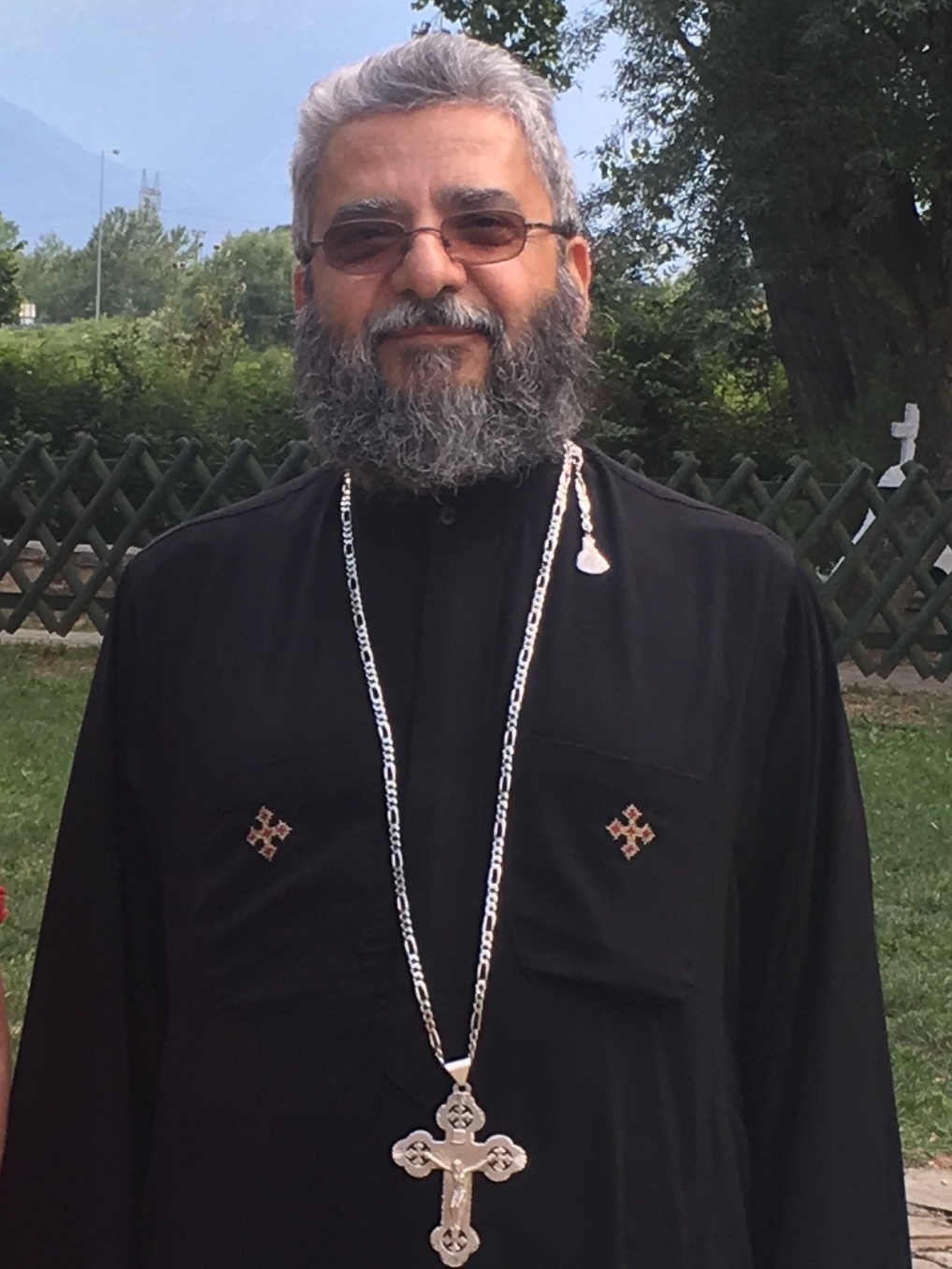 Father Kyrillos Asaad
I am a priest at St Mary & St Shenouda Coptic Orthodox Church, in Coulsdon. It is one of the parishes
of the Coptic Orthodox Diocese of London & its affiliated regions led by Archbishop Angaelos. The
mother church is in Egypt and our Pope is HH Pope Tawadros the second.
I was born in Egypt & graduated as a medical doctor. I settled in the UK since the early 80s, trained &
progressed my medical career. I worked for a few years in the UAE. So, I lived & worked in 3
countries & experienced different communities. In 2014, I was called to priesthood & since then I am
serving as a parish priest. There is a lot in common between practicing medicine & priesthood.
As a Christian I believe in love, peace, respect & equality. We try to reach out to our local & the
wider community, through participation in different groups, including Faith Together in Croydon. It
does make us feel for each other & better understand different faiths & denominations.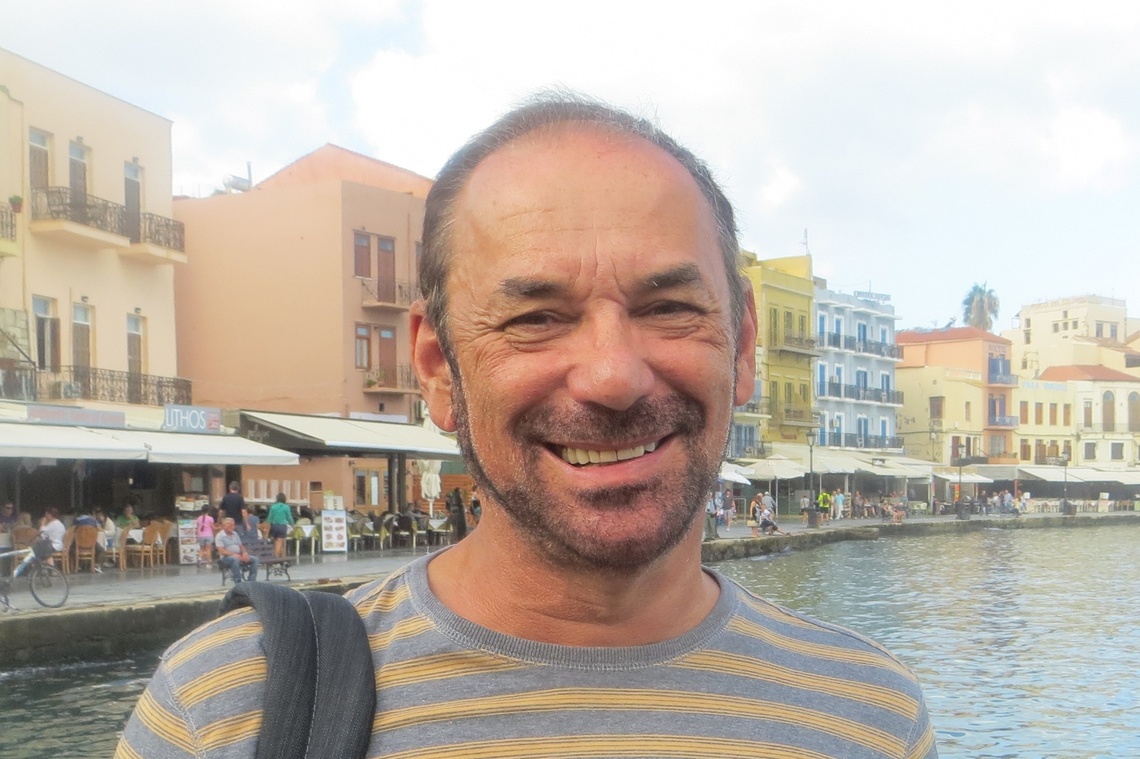 John Kerbel
My name Is John Kerbel and I have lived in Croydon for 15 years and I am a member of Croydon Synagogue and have recently joined Faiths Together In Croydon to represent the local Jewish community. To me one of the best things about Croydon is the variety of different faith groups that live and work alongside each other locally.
We are a small Jewish community in Croydon, only about 50 families and the majority of our community are now quite elderly, it is a long-established community (now over a century in Croydon) and our synagogue is the third that has been used over the last 100 years. I look forward to working with FITC and at the moment am involved in the group organising the next Holocaust Memorial Day event which will be held on 28th January 2019 at Croydon Town Hall.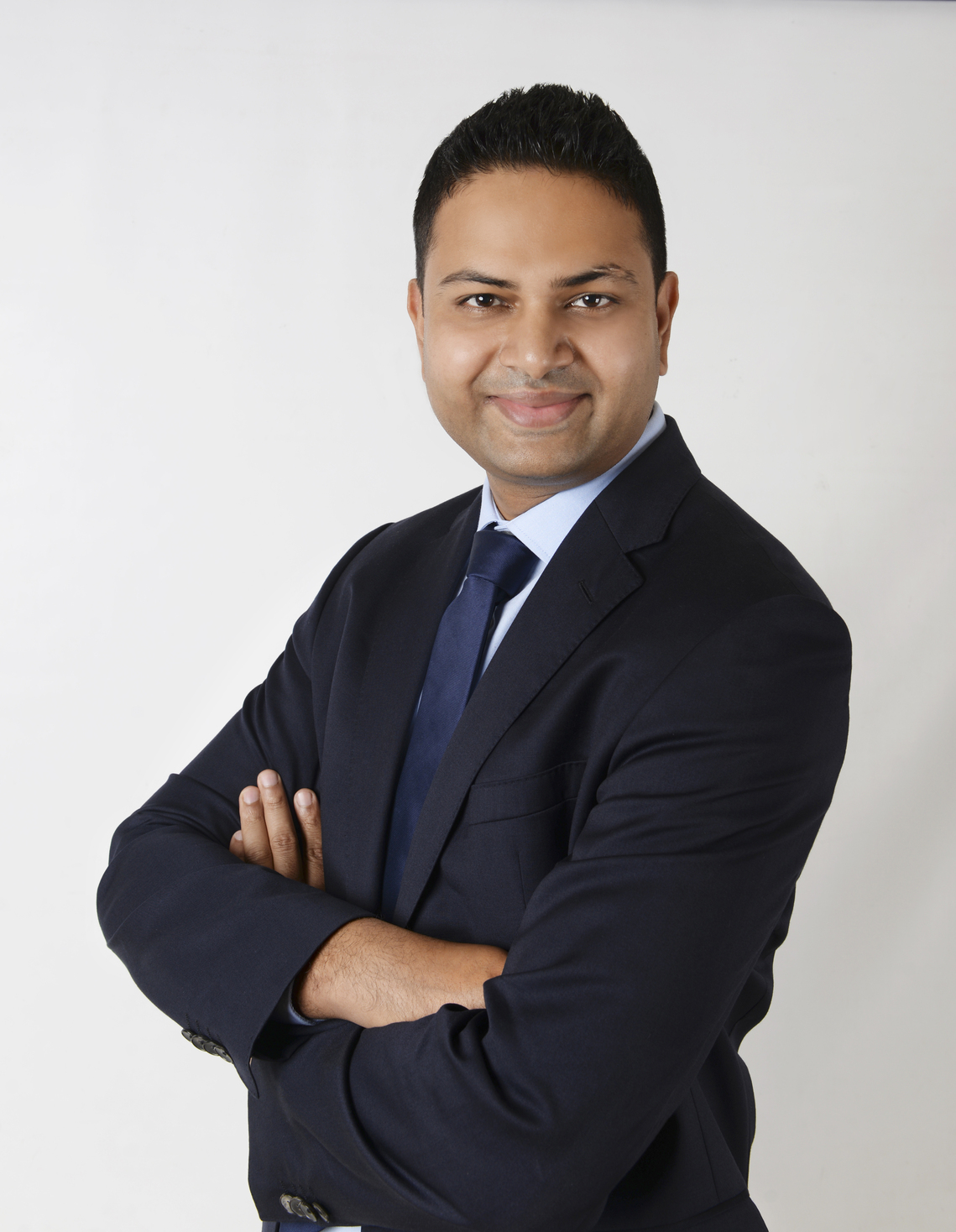 Abdul Basit Syed
I Abdul Basit Syed the Chairman of "World Humanitarian Drive" an organisation founded by me in the U.K. to promote peace. As an Internationally recognised "Ambassador for Peace" working with numerous charity organisation around the globe, I am proud to be part of Croydon Faiths together an organisation which strives to promote for Everyone's right to freedom of thought, conscience and religion; this right includes freedom to practice or change his religion or belief, in teaching, practice, worship and observance of interfaith.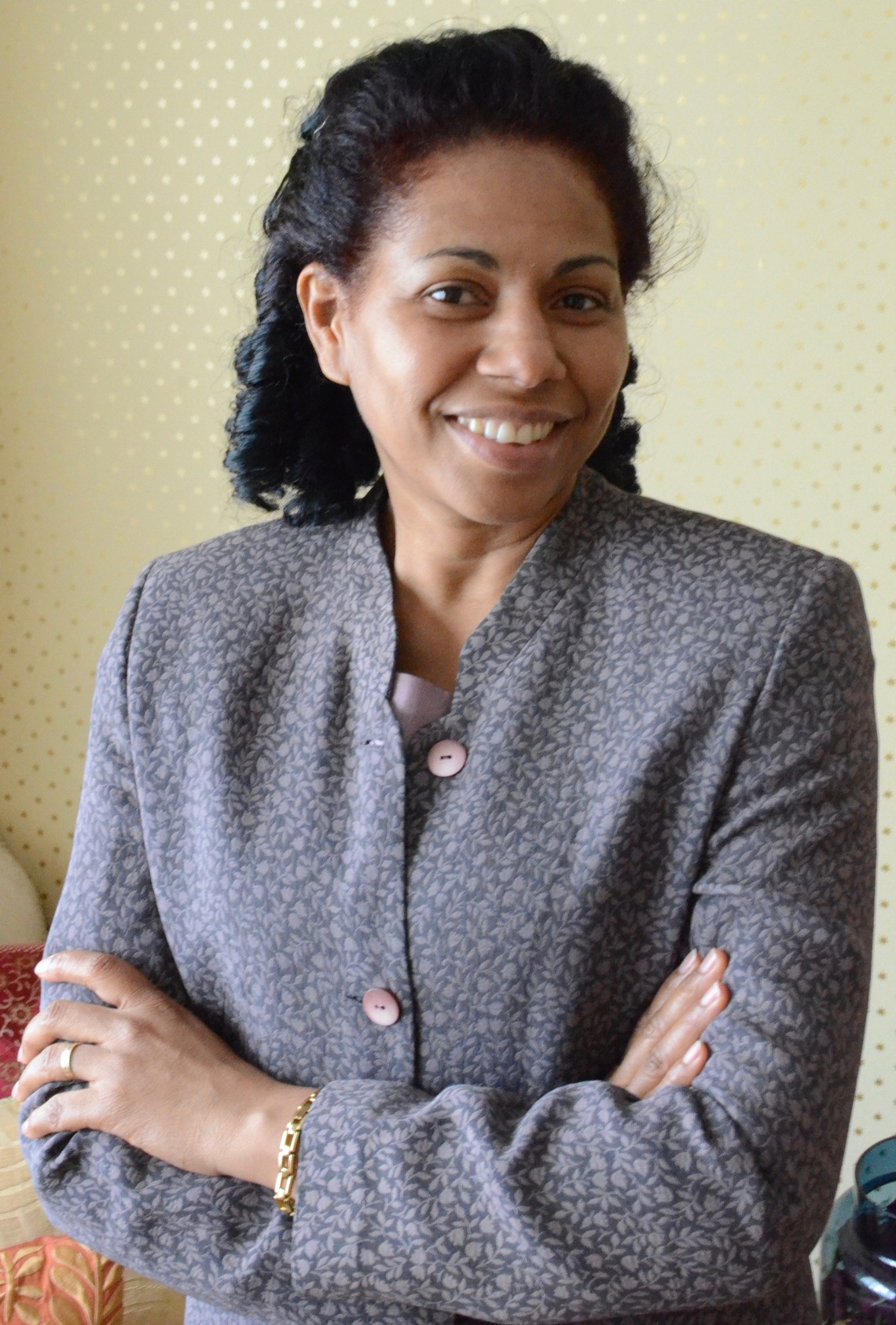 Marlene Levy
My name is Marlène Levy. I am a member of the Croydon Seventh Day Adventist Church and a Croydon resident. We currently have 5 Adventist churches or groups in the borough. Our programs are tailored for people of all ages and are designed for church members and non church members. It is a privilege to be part of Faiths Together in Croydon and to meet individuals from other faiths. Through our meetings and discussions, I have found that we have a common goal, that is to make a positive impact in our community.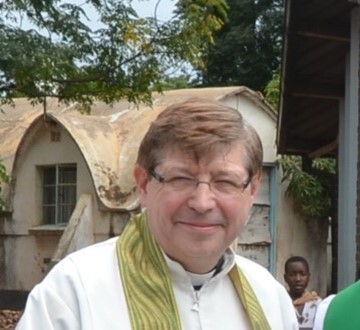 Rev Andy Dovey
Andy is married with 2 adult children and was Ordained in 2006 and serviced his curacy at St John the Divine Selsdon. Revd Andy had previously worked in the oil industry for 35 years travelling and living in various cultures and faith communities. After completing his curacy Revd Andy commenced work as a Prison Chaplain at HMP Wandsworth, working within a multi-faith and cultural team providing religious care to those imprisoned. At the same time Revd Andy volunteered at Croydon Health Services. It was in November 2015 that Revd Andy took a full time position as Ecumenical Chaplain at Croydon Health Services and in 2019 took over as the Head of Chaplaincy & Spiritual Care managing interface relations and teams within a Health Care Setting.