Our blog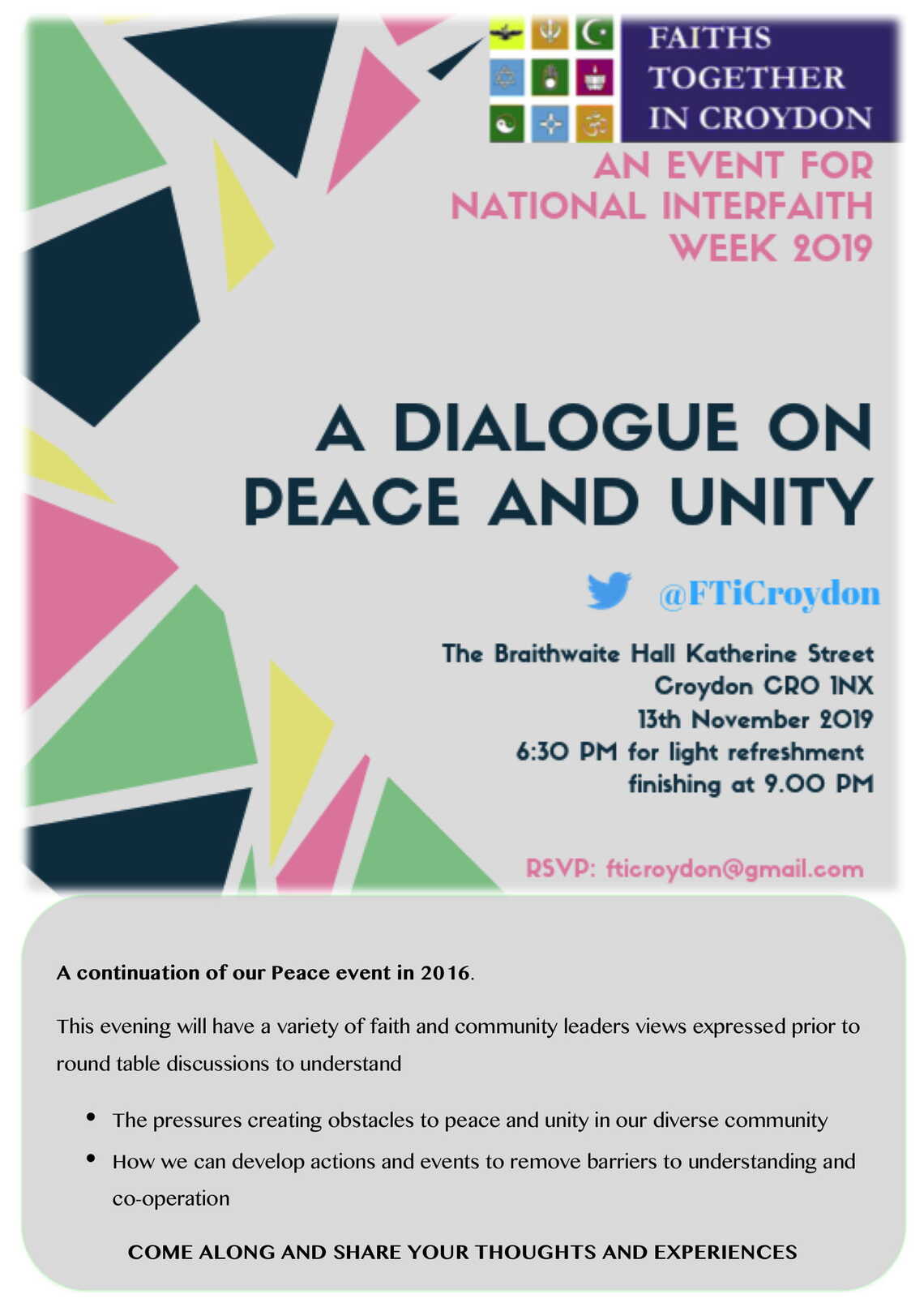 20:21, 07 Nov 2019 by Carole Short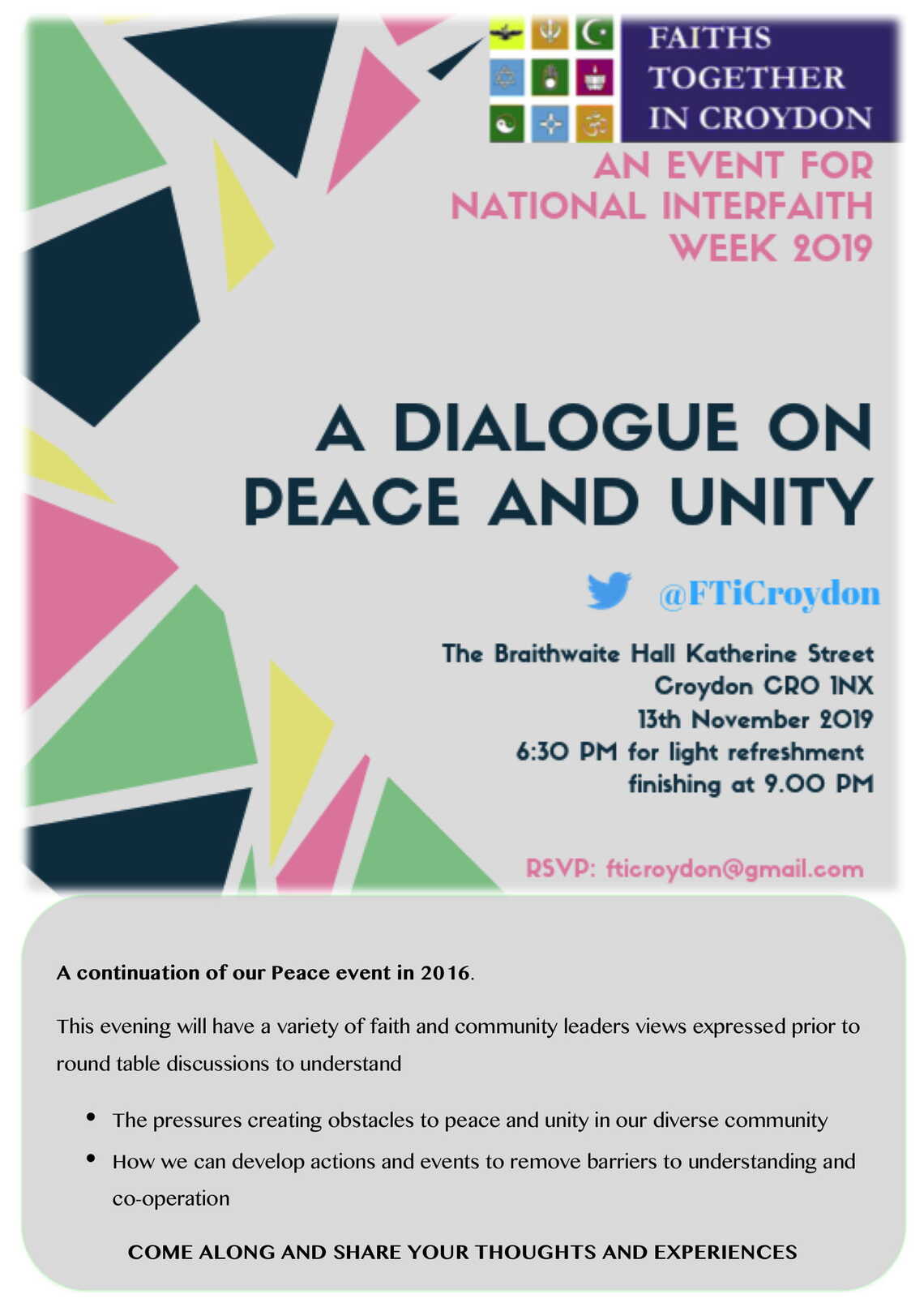 16:22, 26 Sep 2019 by Carole Short

Together I am on his fundraising committee. With the help of my musical theatre daughter and son-in-law we are putting on the West End Gala (poster below) on 3rd November and tickets are on sale now from the Fairfield halls. This is the link;
https://www.fairfield.co.uk/whats-on/west-end-gala/
Jointly hosting, and also benefitting from this event will be The Boury Academy. This is an affordable performing arts school designed to give professional training to children from disadvantaged backgrounds and those who would not be able to access extracurricular activities. They have just been named Best Performing Arts Academy in the London Prestige awards for their work in the community.
Faiths Together in Croydon are pleased to be hosting this event and would love to see you at the newly reopened Fairfield Halls on November 3rd for a fantastic night of musical theatre with stars from stage and screen.
The West End Gala is just one of the many events this year raising funds for the 5 charities Mayor, Councillor Humayan Kabir, has chosen to support.
The charities are;
Mind In Croydon, which promotes good mental health and seeks to empower people to lead a full life
www.mindincroydon.org.uk
Croydon Vision helps those who are blind or visually impaired and their families
www.croydonvision.org.uk
Apasen International (Croydon) is a social care provider helping to meet the needs of vulnerable people
www.apasen.org.uk
Ashdon Jazz Academy provides support for vulnerable young women and girls
www.ashdonjazzacademy.org
Croydon Refugee Day Centre offers practical advice and support to all asylum seekers and refugees
www.croydonrefugeedaycentre.co.uk
Book your tickets NOW.
For further information on the Mayors charities contact the.mayor@croydon.gov.uk
Penny Smith-Orr
Chair FTiC
15:58, 12 Sep 2019 by Carole Short

Archive
Use the calendar or list of months to view entries made on those dates.
| S | M | T | W | T | F | S |
| --- | --- | --- | --- | --- | --- | --- |
| | | | | | 1 | 2 |
| 3 | 4 | 5 | 6 | 7 | 8 | 9 |
| 10 | 11 | 12 | 13 | 14 | 15 | 16 |
| 17 | 18 | 19 | 20 | 21 | 22 | 23 |
| 24 | 25 | 26 | 27 | 28 | 29 | 30 |