Our blog
Project Argus seeks to support faith communities towards preparedness against terrorism, exploring ways to help faith communities in preventing against managing and recovering from a terrorist attack.
Workshop details:
Date: 17 June 2019
Time: 10.00am - 1.00pm
Place: Croydon Town Hall, Katharine Street, Croydon CR0 1NX
It will be made up of discussion based exercise - you will be presented with questions and dilemmas to resolve both individually and collectively.
The workshop is aimed at those responsible for writing policies/procedures or strongly influencing them. Delegates are asked to try completing the ACT E-learning package
https://www.gov.uk/government/news/act-awareness-elearning
if they have not recently attended one of the local ACT Awareness events
in advance to assist them with this Project Argus Faith workshop. In addition, have
knowledge of their venue's emergency response plans (incident management plan,
recovery and business continuity plan) and the authority to effect changes or reviews of
those plans (i.e. heads of management committees, trustees, security wardens or
emergency planners).
Those interested in attending should email: James.P.Baster@met.pnn.police.uk
Please include name, venue, role, contact details (telephone number & email).
Full details required for additional people wishing to attend from your faith venue.
If you have any questions about this event you can contact: James Baster on 07789 710213.
Attendance to this free event is strongly recommended and by invitation only.
12:19, Friday by Carole Short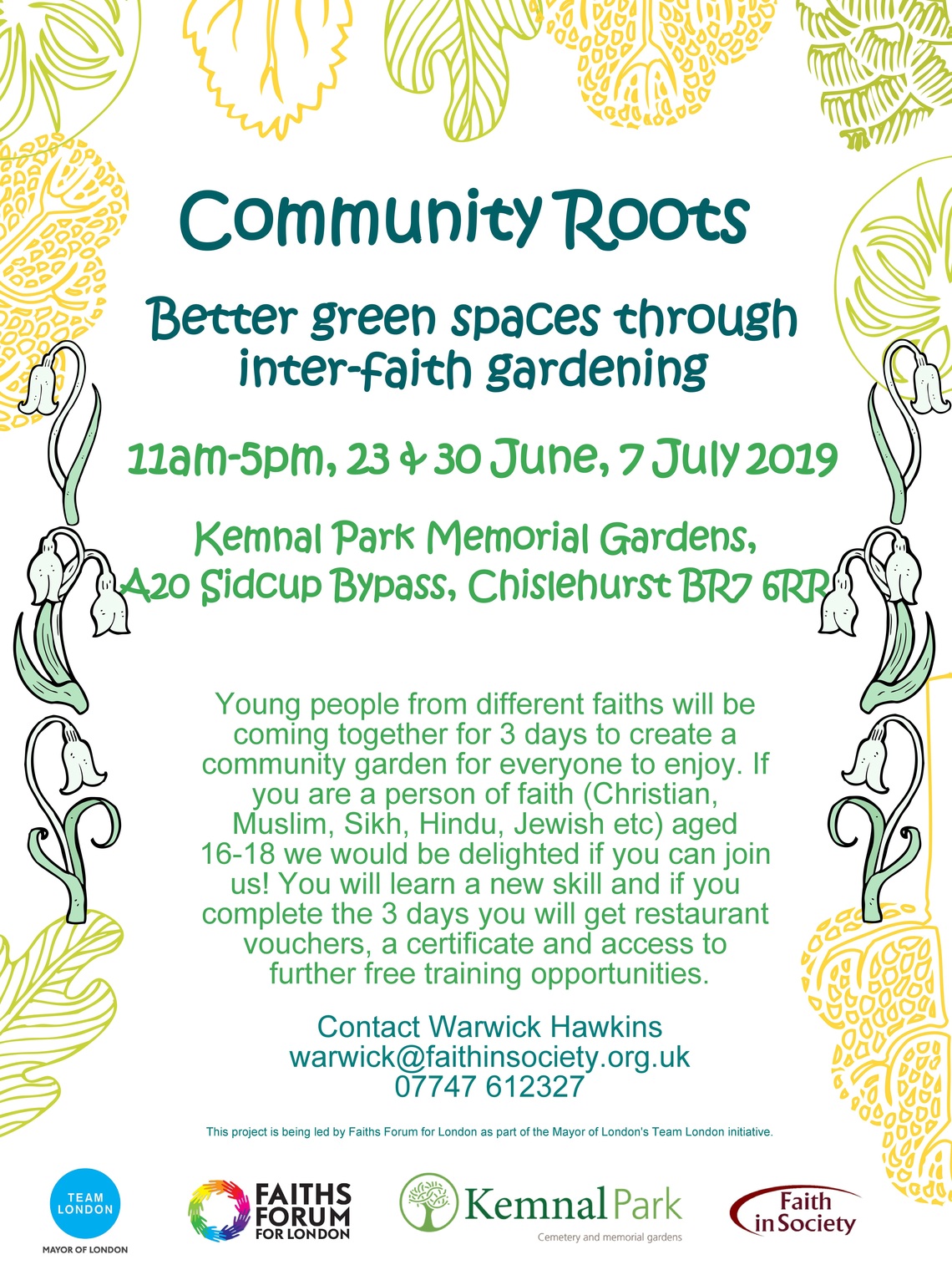 13:27, 07 May 2019 by Carole Short
Tags:

The David Lean Cinema in partnership with the Croydon Dementia Action Alliance are organising a series of popular music films throughout 2019.
These Dementia Friendly screenings aim to make cinema more accessible by providing a fun and inclusive experience to enable people living with dementia, their families and carers to attend the cinema in a safe and welcoming environment. The lights are left on low, there are no adverts or trailers and the audience is allowed to move around or even sing along to any musical numbers if they'd like to.
Admission is free for people with dementia and their carers. Tea, coffee and biscuits will be available before the screening. All films start at 11am.
Some are listed below click on the link to book your space

4 June: G.I. Blues
Book here

2 July: On Moonlight Bay
Book here
Rachel Carse is the demential lead for Croydon Council and also works for the Croydon Dementia Action Alliance. FTiC will be organising an event in the next few months working in partnership with Rachel.
For more information on dementia https://www.dementiaaction.org.uk/
11:41, 03 May 2019 by Carole Short

Archive
Use the calendar or list of months to view entries made on those dates.
| S | M | T | W | T | F | S |
| --- | --- | --- | --- | --- | --- | --- |
| | | | 1 | 2 | 3 | 4 |
| 5 | 6 | 7 | 8 | 9 | 10 | 11 |
| 12 | 13 | 14 | 15 | 16 | 17 | 18 |
| 19 | 20 | 21 | 22 | 23 | 24 | 25 |
| 26 | 27 | 28 | 29 | 30 | 31 | |