Faiths Together Community Security Briefing meeting
Faiths Together Community Security Briefing meeting
Security meeting held on 10-8-16
Faiths Together Community Security Briefing meeting; Croydon Community Space, Bernard Weatherill House Wednesday 10th August,2016
With incidents of racial and religious abuse rising post Brexit and worldwide events continuing to show the level to which terrorists will go to achieve their aims and the potentially devastating consequences. This event sought to advise and familiarise faith communities on protective security, counter-terrorism and crime prevention issues, and to introduce the personnel within Croydon's Metropolitan Police specifically addressing these issues.

Following an Introduction by Metropolitan Police Borough Commander Andy Tarrant the evening progressed with a Protective Security Presentation from the staff on the Counter Terrorism Security Desk: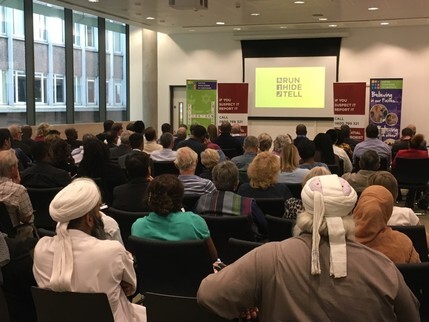 The main points were:
In the event of an incident the effectiveness of your response is of paramount importance in protecting your community and your buildings, have a plan and leaders who can implement it should something suspicious occur.
Guidance on how to spot suspicious behaviour at your venue by non members of your community who may be planning a disruption.
If you personally involved in an terror incident anywhere remember RUN HIDE TELL - get safe and report the incident to the confidential hotline below, program it into you phones now so it is to hand.

Croydon Counter Terrorism Security Desk at Croydon.CTFD@met.police.uk
If you have any questions you can contact Ben Turner or James Baster on 07789 710213
The evening continued with a presentation on Police engagement and Crime reporting by the newly appointed Croydon Community Faiths Liaison Officer DC Alex Starr and significantly the offer of visiting faith venues to advise and educate the wider community members in areas discussed during the event.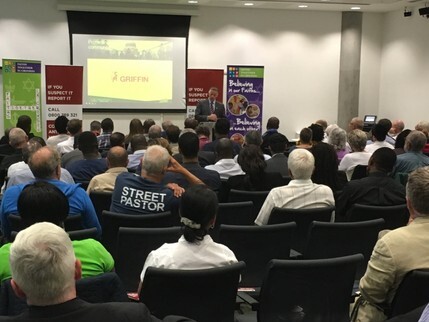 In excess of 100 people attended together with community policing officers PC's - Bradley Hill & Lorna Allen both ZD Town Centre Team and Tom Rowlatt & Andy Smith both Fairfield NPT along with Fiona Baker DOCO (Design Out Crime Officer) who all helped at the event.
There has been some really positive feedback about the event from many of the attendees.
REPORT BY LES KEMP, VICE CHAIR FTiC